---
---
Packable overtrousers to keep you dry during those unexpected downpours, or that quick dash through the damp low lying scrub. Waterproof MIN RATING: 10,000mm MAX RATING: 24,000mm (tested using the JIS L1092B standards)
SIZE      CHEST INCHES     WAIST 
X-SMALL *34 ½ INCH         30 INCH
SMALL        36 ½ INCH         32 INCH
MEDIUM     38 ½ INCH         34 INCH
LARGE        40 ½ INCH         36 INCH
X-LARGE    42 ½ INCH         38 INCH
2X-LARGE  45 INCH             40 INCH
3X-LARGE  48 INCH             43 INCH
4X-LARGE  51 INCH             46 INCH
5X-LARGE*54 INCH             50 INCH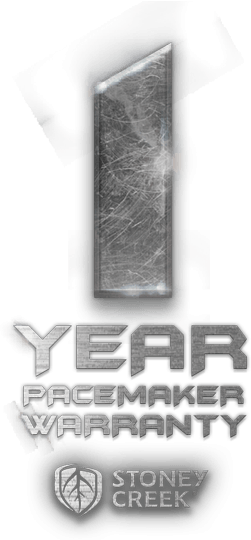 For more information on our Pacemaker Warranties please click HERE.
CARE INSTRUCTIONS
Notes on Washing: To extend the life of the garment and for best performance, use a small amount of non-scented LIQUID detergent. DO NOT use powder detergents, fabric softener or chlorine bleach. Powder detergents include artificial scents, UV brighteners and abrasives that will reduce the life of the garment.
Care after every use: Clean or wipe down any dirt, blood, sweat. Ensure your rainwear layer is fully DRY before you store it away. Ensure that the environment where you store your garments is in a dry damp-free place. Ensure rainwear items are hanging up and not stored in a cram bag or screwed up in a heap.
Durable Water Repellency (DWR): If you notice that the water is not beading off the outer surface it's time to replenish the DWR. Wash your jacket through a standard wash cycle (use liquid detergent), then you can wash it again using an in-wash DWR replenisher (at 30°C) OR a spray on DWR replenisher. Dry the garment at a LOW temperature in a tumble dryer or air dry.
As some of our items which are not available at the time of ordering  from uk stock will be supplied from New zealand, If this is the case with the item you order, we will be in touch to advise that there will be a delay in receiving your order.
---